The Healthcare industry is one of the world's highest growth industries. The Healthcare Industry continually pursuing new technology every day.
In this fastest growing industry, if you want to find ways to meet your target patients, you will need to include strong strategies to ensure that your brand is visible when and where patients are looking for yours. Here we have put some successful Healthcare Digital Marketing Strategies, for you, it helps you grow your healthcare industry more.
1. Start PPC marketing for Healthcare with paid search ads
Now, a day people prefer more online searching, if they need to find a new health care provider in their area or city, they will take to the search engines to find the best healthcare near their location. If you want more traffic to your facility, you will need to increase visibility on the search engines result page.
One of the best ideas to increase more traffic and searches for your service on the search engine result page is Pay-Per-Click or PPC for Healthcare. Unlike SEO, which takes some time to give results, PPC gives immediate results on the search engine result page. These PPC ads appear at the top of the search engine result page when people type in the search for your relevant keyword.

PPC Marketing for healthcare is one of the best benefits because that allows you to target your ideal patients and also allows you to choose the target location. Using these strategies you can reach those who are most likely to be fit. This technique will help you get more quality leads, which in turn helps you maximize your return of investment.
People search for healthcare services near their home, current location, and pay per click ads can be great to generate more traffic.
2. Healthcare SEO strategy
PPC ads aren't the only way to increase your visibility online, Search engine optimization (SEO) help you generate more organic traffic. SEO for Healthcare is the process of getting a higher rank in search engine result page so that your healthcare service is more visible to those patients who need you most.
Competitor analysis is most useful to make your SEO strong. Make your healthcare website title and Meta description attractive; create eye-catching content, Optimize your website and make attractive changes in your site layout, this all changes will help you improve your website ranking in search engine result page.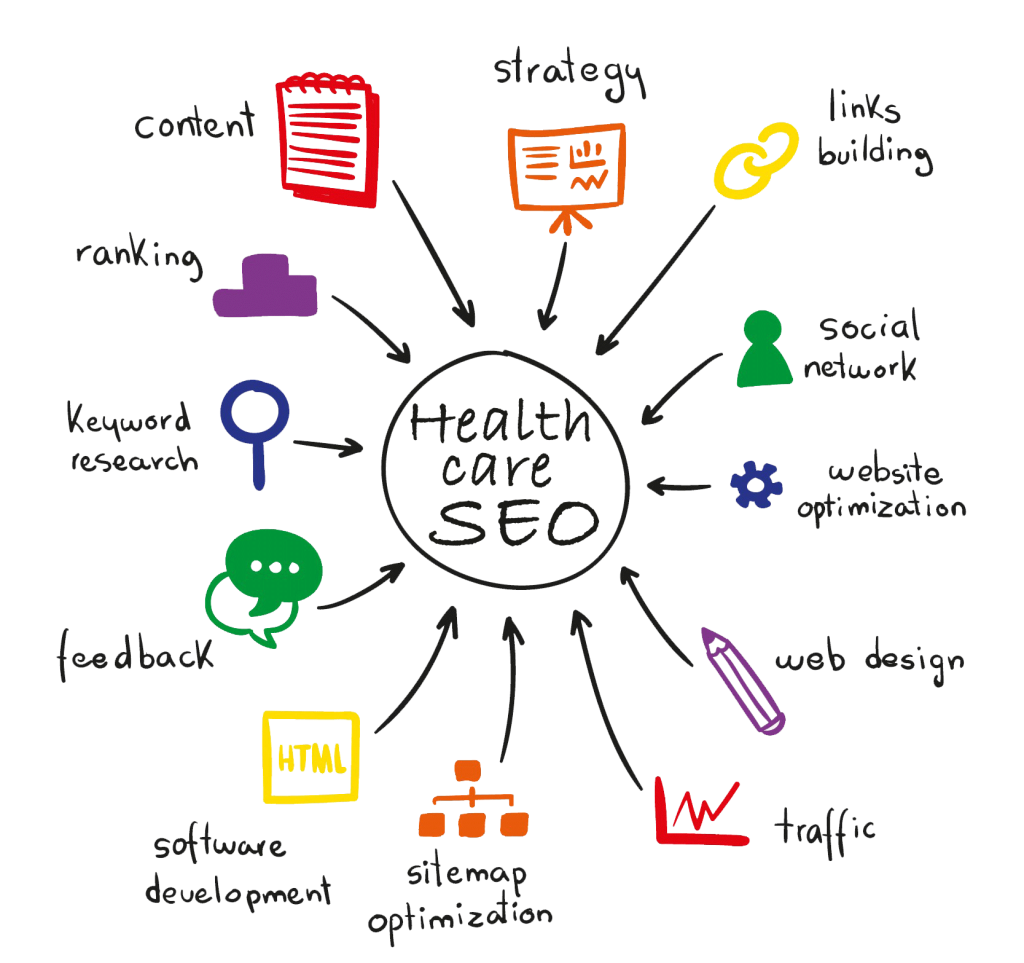 If you want to rank on the first page of Google, you'll need to work consistently to improve your SEO. This requires an in-depth knowledge of both your industry and SEO best practices.
3. Use healthcare social media to build brand
Social media is the strongest part to get traffic and more customers. Social media platforms like Facebook, Instagram, and Twitter will help you reach more potential customers and engage more new patient populations.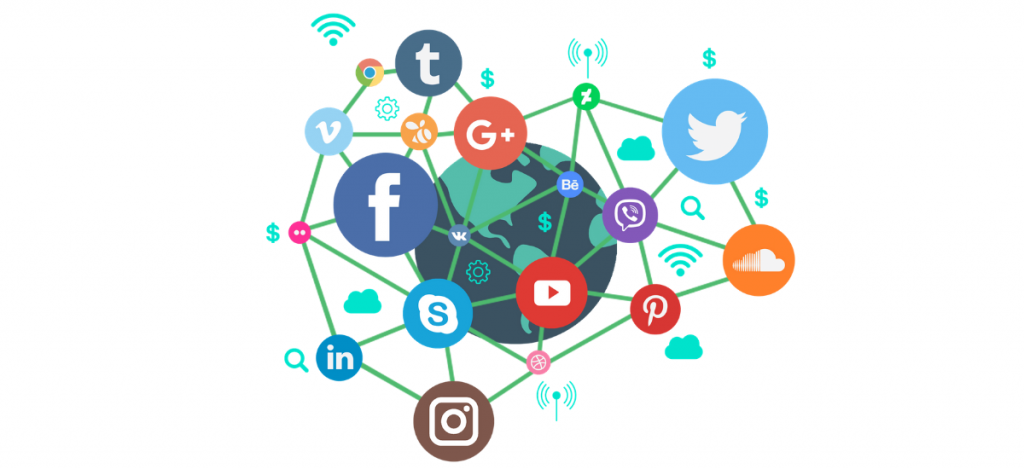 Healthcare Social Media Marketing can help healthcare service providers improve brand awareness and drive more leads. Share useful and attractive content on your social media pages and improve your social media pages.
Social media marketing is not only an effective way to acquire new patients but also increase patient retention.
4. Develop healthcare email marketing
Email marketing is one of the best ways that you can keep your patients engaged and stay at the top of their minds. Email is an excellent digital marketing channel for sending informative newsletters, Appointment reminders and more.
Email marketing offers the highest return of investment in digital marketing techniques. It's made a positive impact on patient retention and services. If you want to get more traffic for your website then invest more in this email marketing strategy.
If you are looking for SEO Company for your healthcare industry then here, Astha Technology provides the best SEO, PPC and Google Adwords management services at an affordable price contact us today at Astha Technology, Facebook.