Logo Design Services
Logos are the utmost aspect in today's marketing world. A logo can anchor the company's brand and it soon becomes the pictorial representation or the image of the company itself. For this very reason, a well-designed and effective logo is a mandate for every business as it's the face of your business.
Astha Technology ensures our customers get the logo that later gets converted into the company's unique identify by having ensuring the right colors, font and images are chosen while designing the logo with the utmost information included as a message in the logo. We ensure the logo that we design for your company refers directly to your company in marketing and advertising materials.
What Special Care Do We Give To Logo Designing?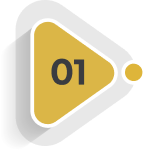 As Logo is the company's brand identity, we deliver only well designed logo that can add value to your business as we do understand that a substandard logo can be really amateur and loose out potential customers.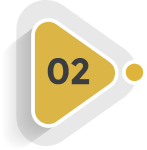 While designing a logo, we know that just a well-designed logo would not be sufficient to speak about the company. Hence we include contradictory graphical elements. We check if the logo coheres well with the company's aspects via presentation.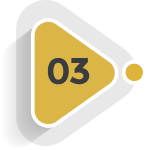 We spend good amount of time and analysis in selecting a logo. Most companies always go wrong here by spending less time on designing and thereby not giving the best what it requires for the logo or the business.
We Follow The Following Process While Designing Your Logo
There are many logo generators in the market. You must be wondering when there are free software that can generate a logo why approach us and get a logo designed for your business. It is of course a very practical question and we take it as our responsibility to tell you what difference we can make for you and your business. Can software understand your business impact and the mentality of your target audience? But our team of experts does.
Design Brief
We understand your requirements with a questionnaire or interview for details view.
Research
Before designing a logo, we conduct extensive research about industry & its competitors.
Refer
Developing a logo with current market trends and styles so the logo will last a long time.
Sketching & Ideation
A sketch develops from imagination, and a break promotes feedback while ideation.
Reflection and Revisions
whenever there is an improvisation required, we do not hesitate to do so.
Presentation and Delivery
Only the most professional logo designs are presented and provided to clients.
GET IN TOUCH
Request Free Consultation