PROFESSIONAL VIEW
Graphic Designing
Attention-grabbing and compelling graphics for long lasting impressions.
We all know that images are worth a thousand words. But how about lucrative, qualitative and unique graphics? They are worth literally millions of words and with unique graphics designed by Astha Technology, you get the long lasting impression your business needs for repeat purchase.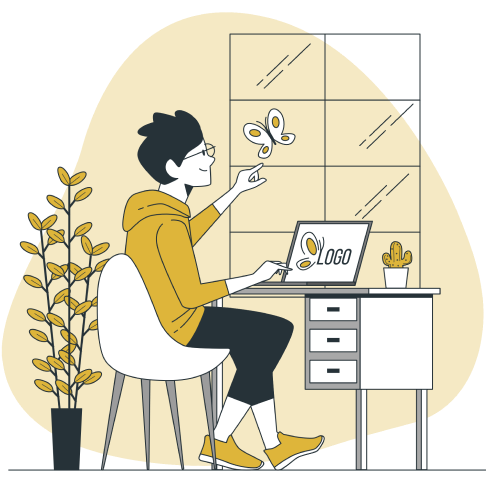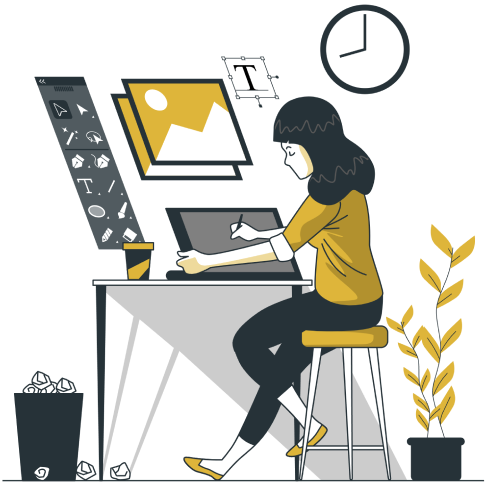 CREATIVITY
Defined By Creativity & Delivered With Excellence
Astha Technology take pride in the expertise of our graphic designers. Whether be it a unique website design, brochure design, custom logo design, catalog design, email newsletter design, or product packaging design, we have all of the custom graphic designing solutions you need to stand apart from your competitors. With attractive colors and compelling images, we create an evergreen set of long lasting graphics that grab hold of your target market's imagination.
Unique Graphic Designs
Astha Technology is your answer and umbrella solution for all types of creative designing needs. We cover the following.
Logo Design
The logo is the identity of your business. So make sure it does justice to your brand.
Brochure Design
Create a brochure that will astound and impress your customers to improve your business.
Product Packaging Design
Enhanced product packaging that stands out from the competition and attracts more buyers.
Website Design
Engaging, determined, and innovative user experience when people visit your website.
Banner & Poster Design
Deliver your product's details uniquely through its banner and poster design.
Mobile App Designing
We highly focus on the UI because it's the most important thing on the app.
Professional Graphic Designing For Digital Prominence
Astha Technology is a highly trusted name in the field of web graphics design. We are equipped with minds that are always thinking creatively to bring designs that lure your target audience. All of our designs are based upon your mission & vision so that they are aligned perfectly with your business strategies. Let Astha Technology design complete corporate identity for your website.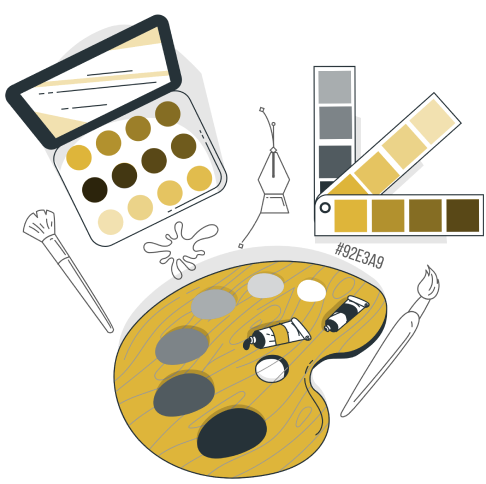 Expertise In Tools
Let your target market get attracted toward your business by having custom graphics designed from experts At Astha Technology. Our designers have the expertise in some of the industry's leading graphic designing & vector programs including:

Adobe Photoshop

Adobe Illustrator

Adobe Premiere Pro

Adobe After Effects

Corel Draw

Figma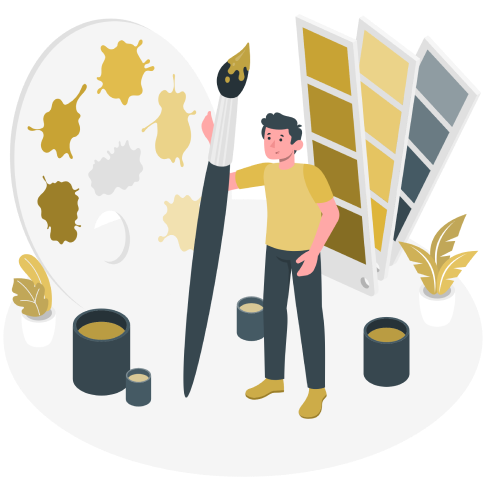 Why Astha Technology?
We are a digital graphic design company and agency specializing in all sorts of custom logo, custom website development, SEO, and search engine marketing services. Having your website or custom logo designed from us could be the custom edge you need to stay competitive in your business. We have expertise from designing to SEO and hence design unique websites that are in line with search engines' ever-changing policies.
GET IN TOUCH
Request Free Consultation