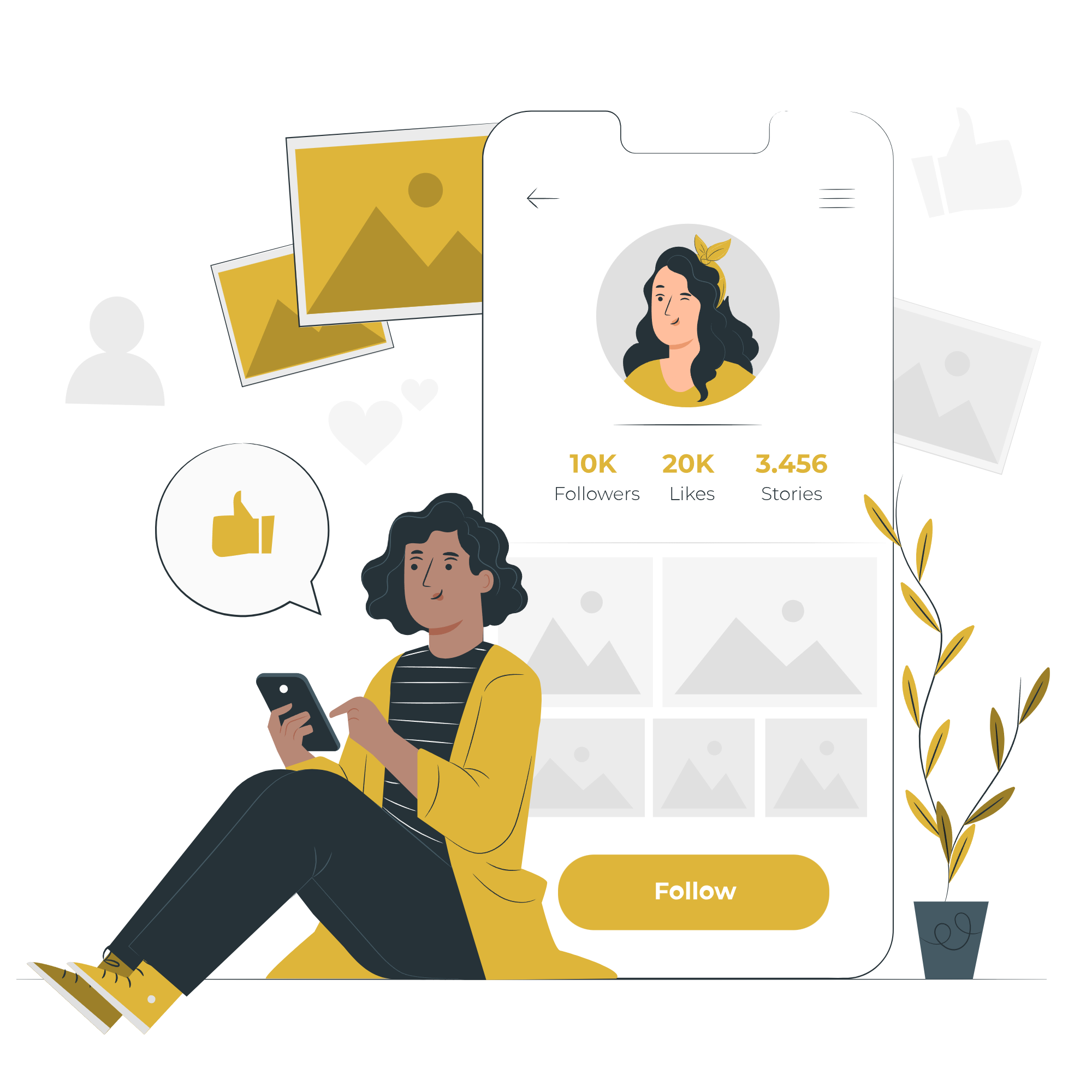 What is Organic Instagram Marketing?
Organic Instagram marketing is the process of using Instagram's platform and capabilities to promote and grow a brand or business without relying on paid advertising. It involves generating and sharing attractive content, engaging with the Instagram community, and utilizing multiple techniques to boost visibility, reach, and engagement.
Instagram is a powerful social media network with around 28% of internet users worldwide. Instagram marketing services can help your company go above the competition by increasing brand visibility, followers, interaction, and customers. You can simply increase your business at an appropriate time and make greater profits by adopting the best Instagram marketing strategies from an expert Instagram marketing service such as Astha Technologies Solutions Pvt. Ltd.
Advantage of Organic Instagram Marketing
Through organic content, you can use social proof and digital word of mouth to improve your brand's reputation in the eyes of potential buyers by engaging with followers.
While paid ads can assist in driving conversions, organic Instagram marketing will take consumers down the sales funnels. It is because organic marketing should connect your company and encourage users to engage in conversation with you to create trust. It will not only boost your paid Instagram activity, but it will also help you stay close to prior consumers, encouraging repeat purchases.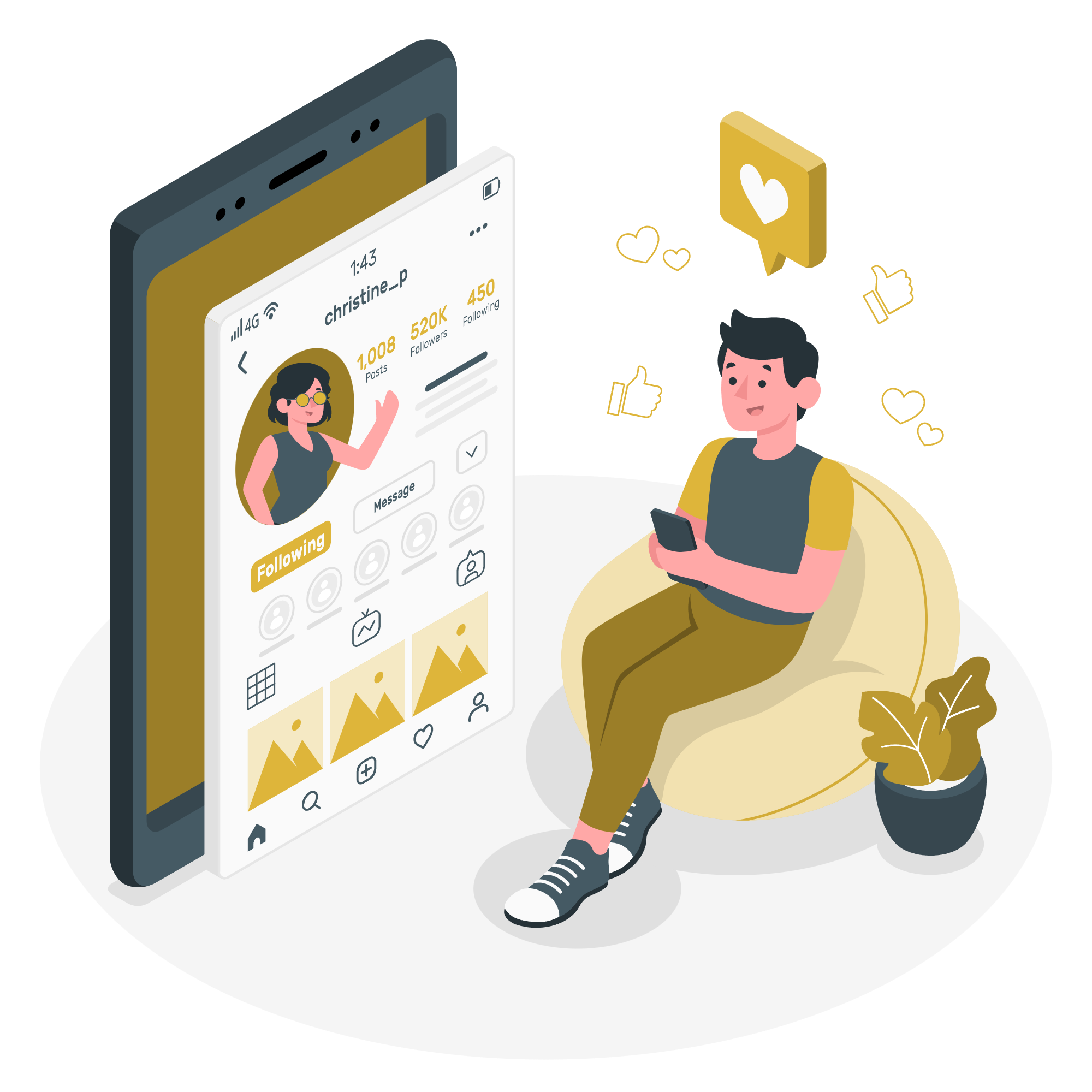 What We provide in Organic Instagram Marketing Service?
Astha Technology Solutions Pvt. Ltd will provide you organic marketing strategy to grow on Instagram organically.
By Creating high-quality, visually appealing, and relevant content, Utilizing relevant and popular hashtags, Crafting engaging captions, Sharing User-generated Content, and Instagram Stories, Hosting live sessions, Partnering with relevant influencers, Promoting your Instagram account on other social media platforms, Actively engaging with your audience, Regularly monitor your Instagram Insights to gain insights.

An optimized Instagram profile is necessary for marketing, with 200 million Instagram users regularly checking company profiles. Instagram helps you to attract quality audiences to your profile and organic content.

Creating a content plan is the most effective technique to increase organic reach. It will help you create consistent and interesting content that draws attention, encourages interaction, and creates trust.

Instagram provides many different forms and post choices. When developing your marketing plan, it is critical that you employ these post styles to achieve the best results for your brand.

Create a hashtag strategy to help your brand achieve its Instagram goals and objectives. It involves selecting relevant hashtags, particular to niche and specific to the subject of your piece.

We will schedule images & videos according to the content plan as we understand how important it is to have a continuous presence on Instagram to effectively engage with your audience.

Instagram has become the center of influencer marketing, with many businesses preferring to hire Instagram marketing experts for their marketing plan to get a high engagement ratio and wider reach.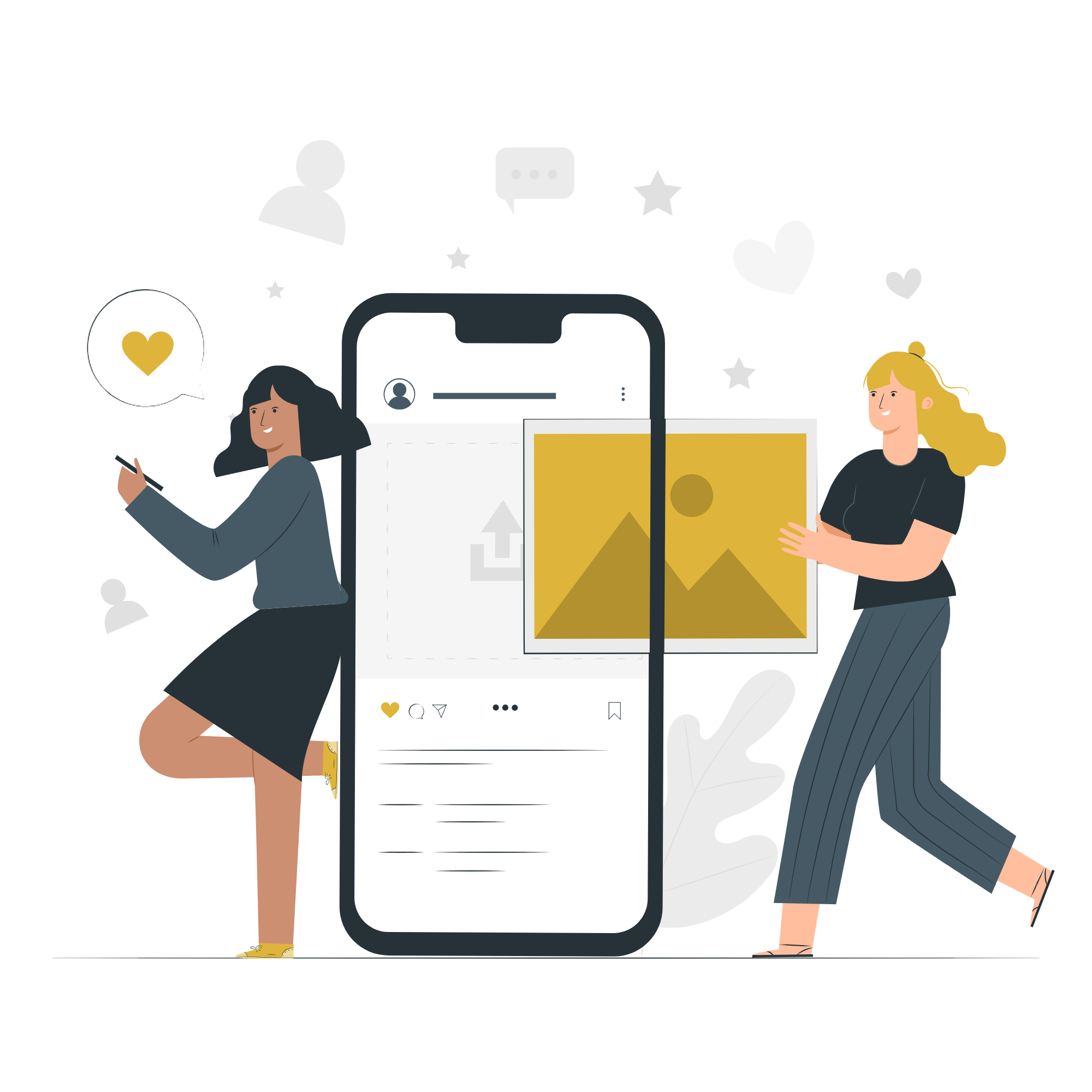 Why to Choose us Organic for Instagram Marketing Service?
As an expert organic Instagram marketing company Astha Technology Solutions Pvt. Ltd has worked with many brands to increase their social recognition. Our Instagram marketing experts have years of experience delivering Instagram marketing services that will enhance your ROI and online sales.
Astha Technology Solutions Pvt. Ltd has provided you with the most effective social media marketing tactics that will help you catch a large number of Instagram audiences by inspiring and redirecting them to your website for a higher return. We also assist you in developing an effective Instagram marketing strategy and content creation plans that will benefit your brand in the long run.
FAQs
1. What exactly is Instagram organic promotion?
Organic growth on Instagram is a genuine form of marketing expansion that is not dependent on Instagram ads or spammy bot followers. This type of growth is a secure, long-term, and tested method of expanding your internet presence.
2. How can I get started with Instagram marketing?
To get started with Instagram Marketing, you should contact an experienced and knowledgeable Instagram Marketing Agency with a solid track record and who has already assisted many businesses in excelling in their respective areas through Instagram.
3. What is the process of Instagram marketing?
Instagram Marketing is the technique of promoting a business on the Instagram App for free. It includes generating high-quality content through general content or sponsored parts to reach and influence a larger audience.
4. How much should I pay someone to manage my Instagram account?
You must rely entirely on a competent and skilled Instagram Marketing Agency to manage your Instagram account. The cost of hiring an Instagram Marketing Agency depends on the requirements.
5. What exactly is an Instagram marketing firm?
An Instagram Marketing Company is a group of skilled individuals who assist businesses in succeeding on Instagram.
6. What exactly are organic followers?
Organic followers are users on Instagram who choose to connect with your page after finding it via search engines, their feeds, stories, or other ways of connection.
7. What is an organic Instagram post?
Organic social media refers to all content on your social networks that are not paid for, such as images, videos, blog postings, etc.
GET IN TOUCH
Request Free Consultation