Social media platforms have been a huge part of our lives. Their impact has been significant where businesses and companies utilize these for their marketing and advertising efforts. At Astha Technology Solutions Private Limited, we help our clients harness the power of digital marketing to help them reach their goals.
With that being said, our company has been recently recognized as one of the leading social media agencies in India by none other than Clutch. More than an accolade, this award also signifies our undying devotion and commitment to the digital marketing industry. We continue to hone our knowledge and expertise to better serve our clients and it is refreshing to get recognized for our hard work.
If you are hearing about Clutch for the first time, they are an established platform in the heart of Washington, DC, committed to helping small, mid-market, and enterprise businesses identify and connect with the service providers they need to achieve their goals. Clutch offers some of the best services in the B2B industry, so better check them out today!
This award also helps us in increasing our brand value! It helps us in cementing our spot as one of the best in the industry. On that note, we would like to extend our gratitude to Clutch and their team for making this award possible.
Last but not the least, we would like to give our clients a huge shout-out! Thank you for choosing us as your social media marketing partner. Thank you for trusting us and our team, it really means a lot to us.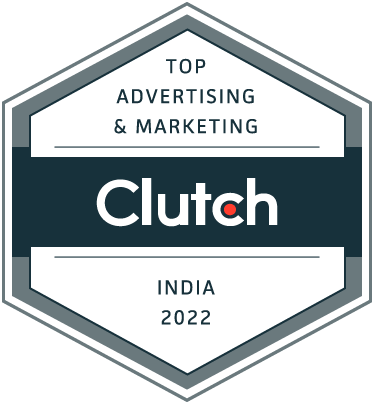 Expand your business with us! Give us a call and we will be happy to assist you. We work with you, not for you.