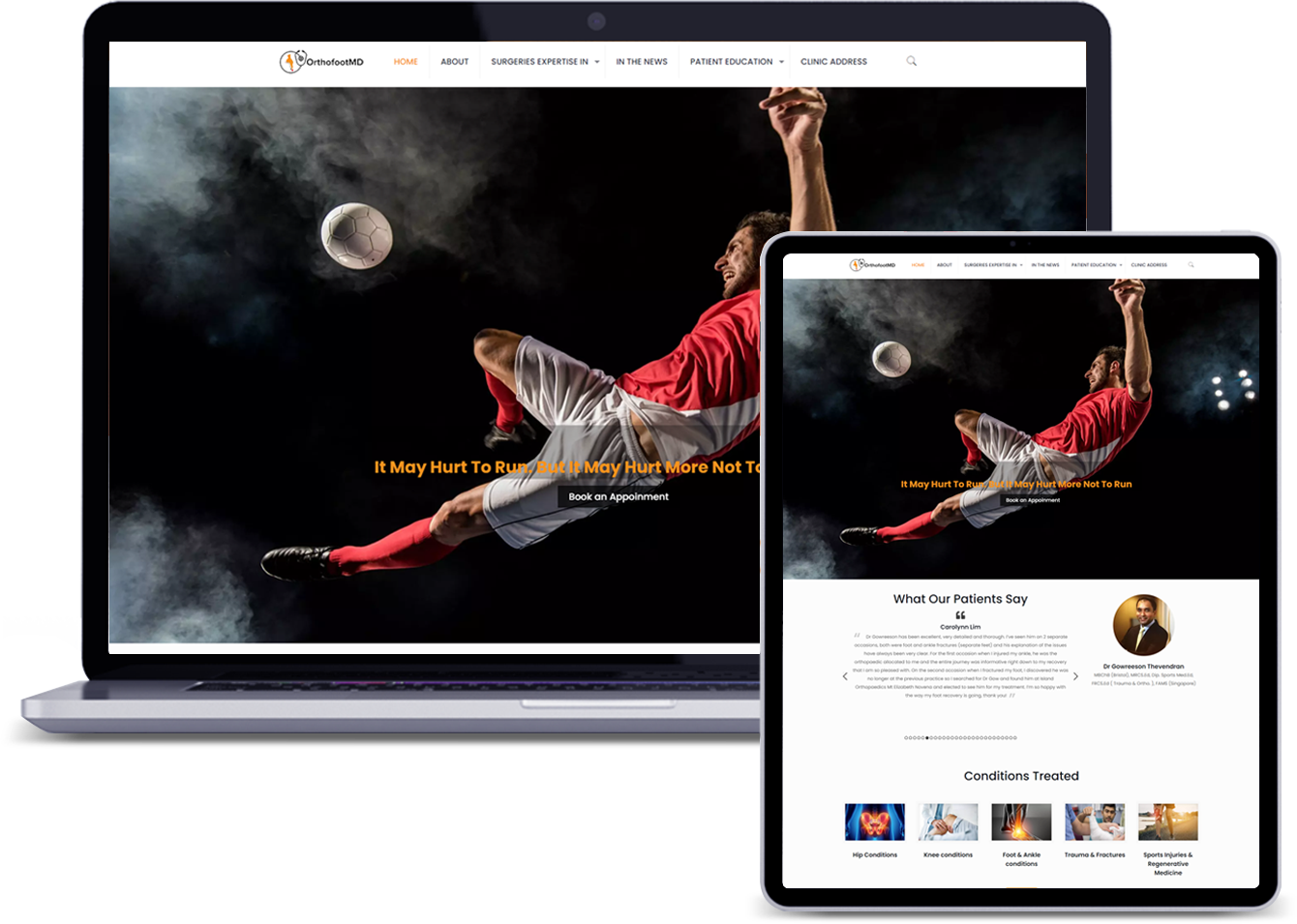 CASE STUDY
ORTHOFOOT MD
How we helped Singapore's greatest orthodontist, Dr. Gowreeson Thevendran, increase lead volume.
ABOUT
ORTHOFOOT MD
Dr. Gowreeson Thevendran is an orthopaedic surgeon with Island Orthopaedic, a one-stop centre for orthopaedic health under Healthway Medical Group.
Dr. Gowreeson is an orthopaedic surgeon with a specialist interest in lower-limb orthopedic conditions. His specialty is using minimally invasive surgery to treat problems with the foot, ankle, knee, hip, and thigh.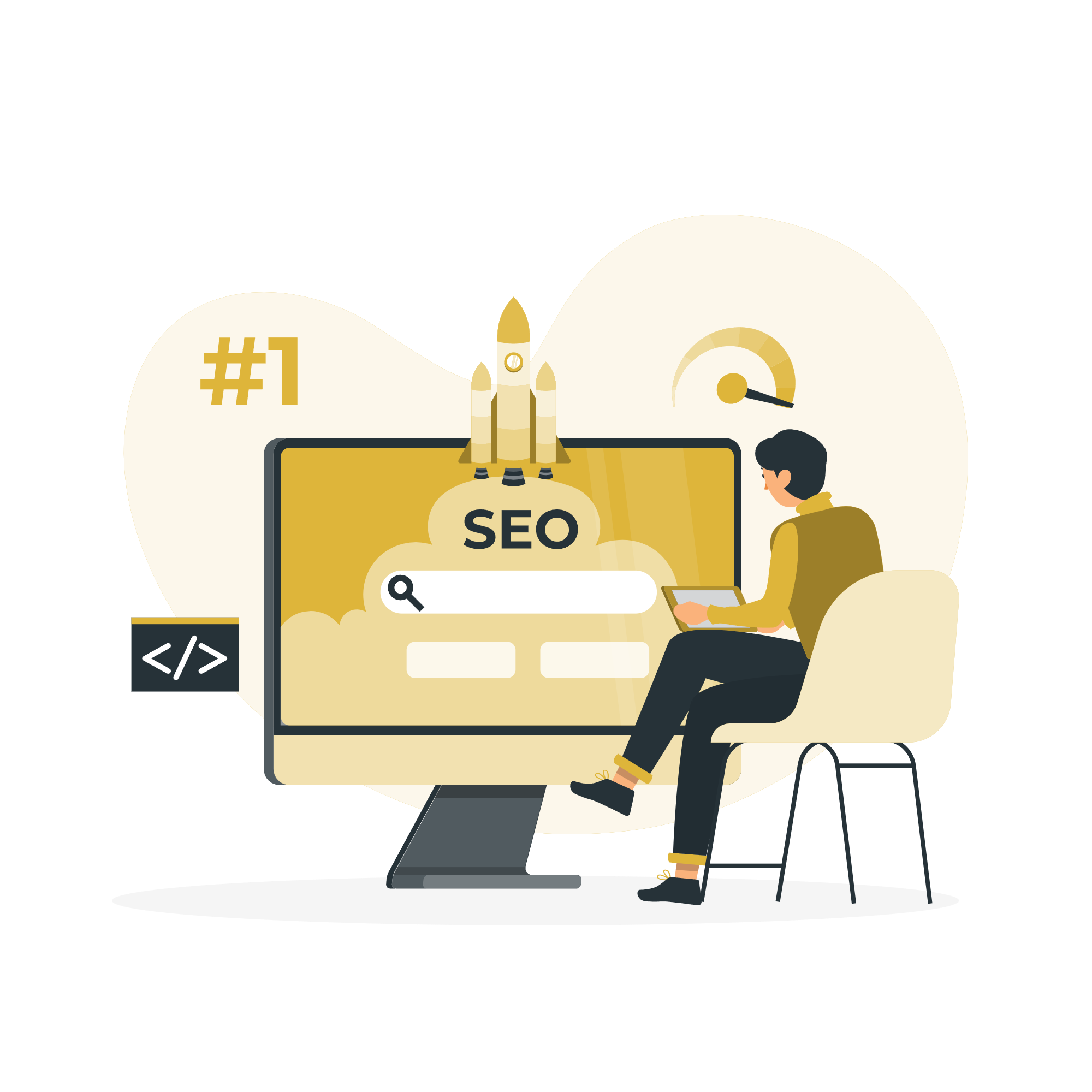 REPORT SCREENSHOTS
SEO RESULT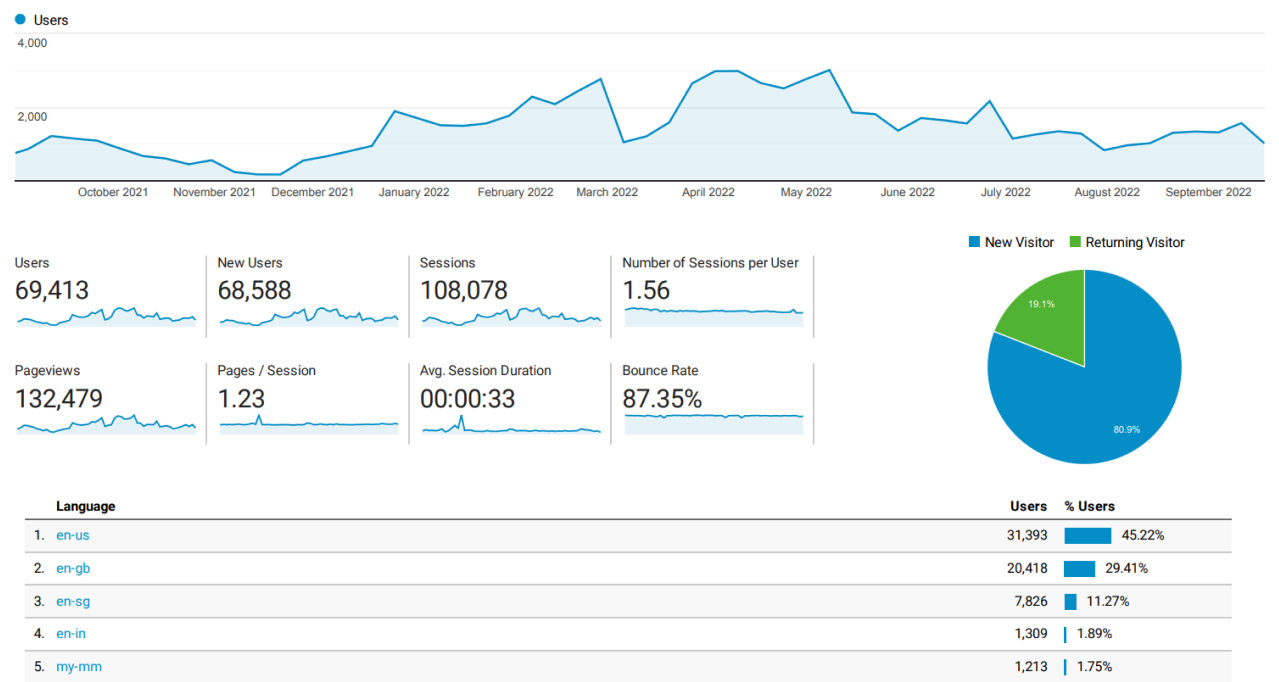 ADS RESULTS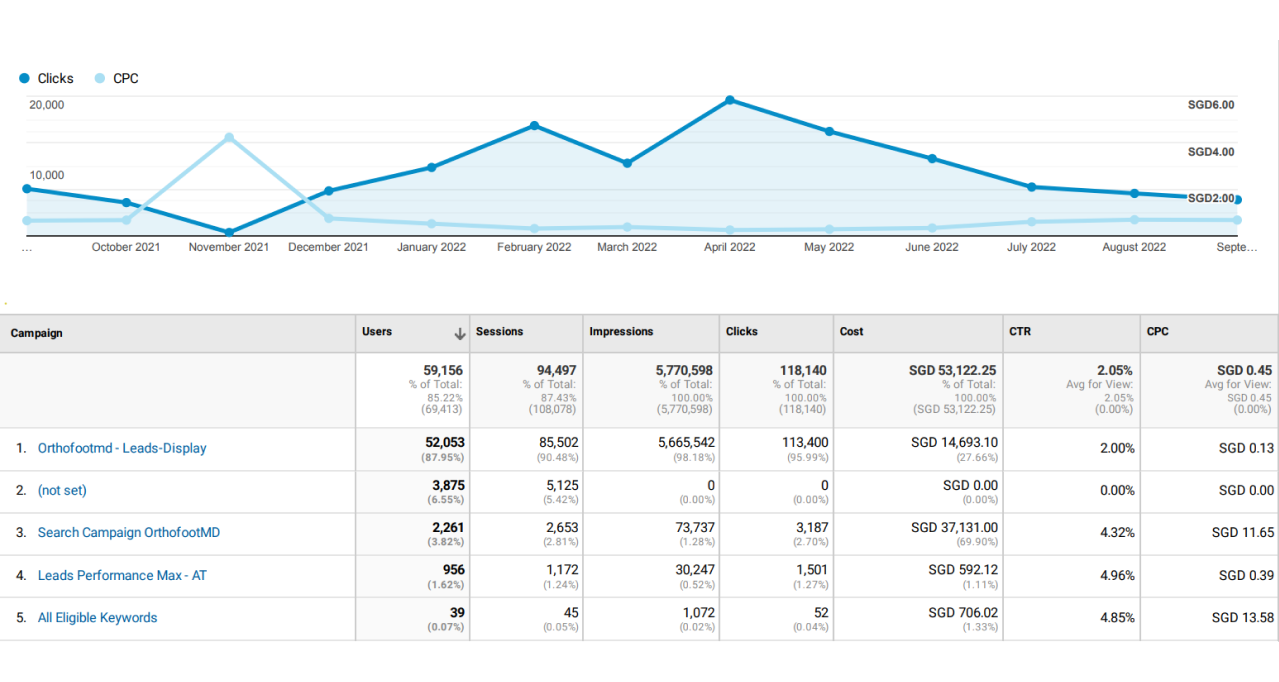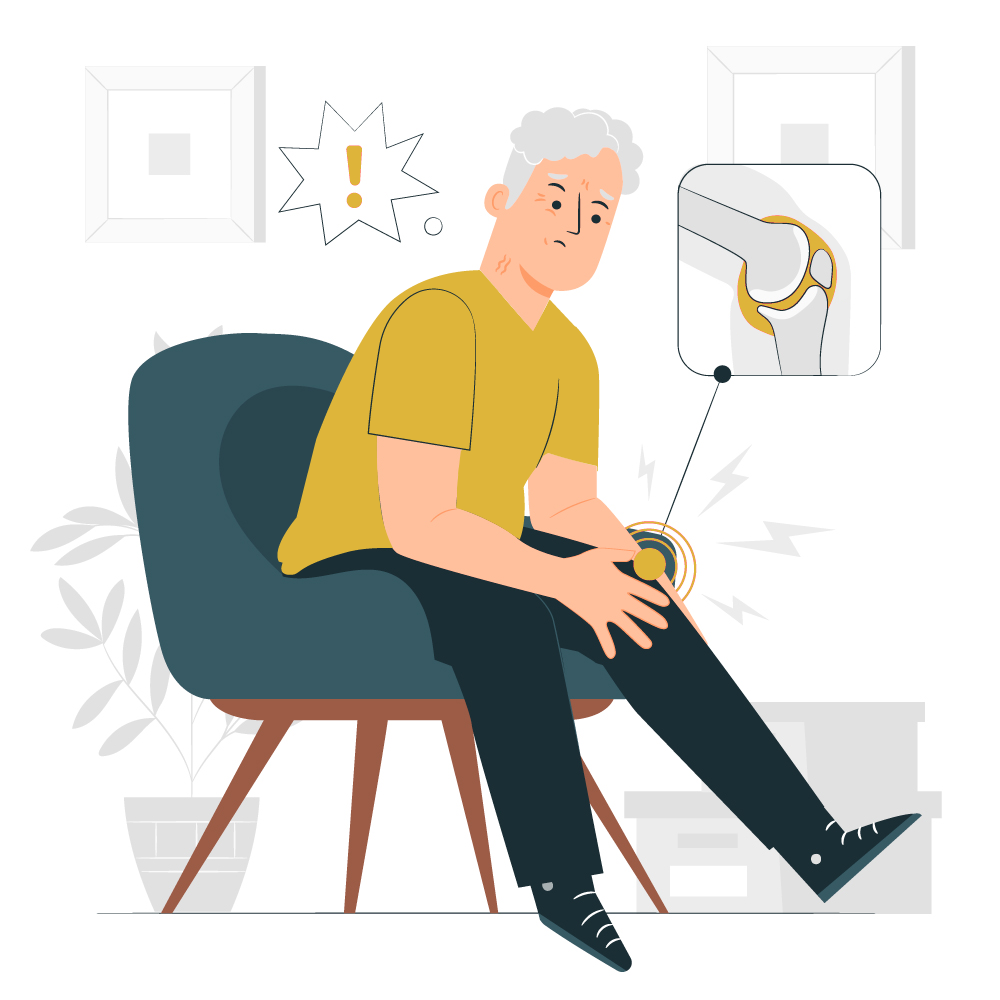 CHALLENGES
orthopedic surgeons were prepared to spend massive resources on marketing. Dr. Gowreeson had just a few Google Ads and direct mail campaigns running before they hired Astha Technology. However, statistics for conversion, brand recognition, and new leads were all declining. Dr. Gowreeson Thevendran, who was the best orthodontist, looked for the right partner to help him get into strategic media management.
The fact that Dr. Gowreeson had never looked into paid advertising on platforms like Facebook and Google was also a major gap in his knowledge. Invisalign and other orthopaedic treatment solutions that go straight to patients are raising the stakes in the industry. which invested significantly in social media
Dr. Gowreeson knew that if he wanted to raise awareness of his brand and stay competitive, he would need to put his pay-per-click (PPC) advertising in the hands of professionals with firsthand experience in the field.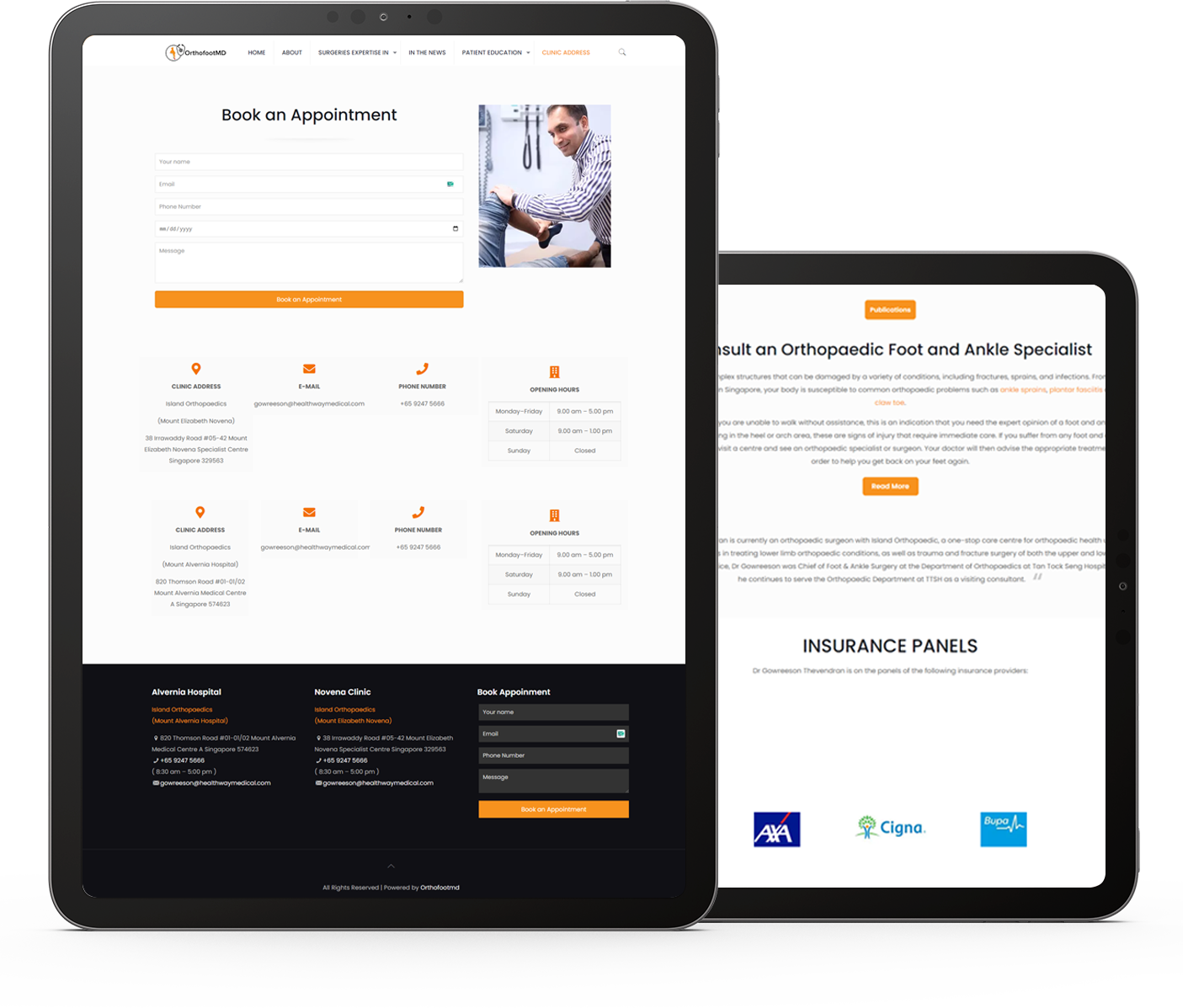 APPROACH
The first thing we did was analyse the results of their current campaign and check as to who Dr. Gowers' digital competitors were. We have been using this data to set our campaign's point of reference for performance.
By using enhanced bids, we can improve the overall performance of our campaigns and make sure that our algorithms are more aware of the most valuable specific audiences.
Optimization techniques in algorithmic performance were used without trading on significance because of consolidations at the campaign level. Ads in pay-per-click campaigns are still targeted regionally, but grouping by themes and intent has been moved up to the ad group level so that the algorithm can find the most efficient method of conversion at the lowest cost (very important for Dr. Gowreeson, which has two locations in Singapore).
Dr. Gowreeson's paid advertising accounts can include as many ad groups and campaigns as he likes, each with its own set of keywords, demographic targeting choices, and performance standards, at any given moment. Accounts are frequently consolidated and reorganised in an effort to boost efficiency.
If you want better outcomes from your marketing activities, you should start by doing a thorough audit that includes research on your target audience and keywords. The goal is for the algorithm to "learn" how to improve performance by collecting as much conversion data as possible within a single campaign.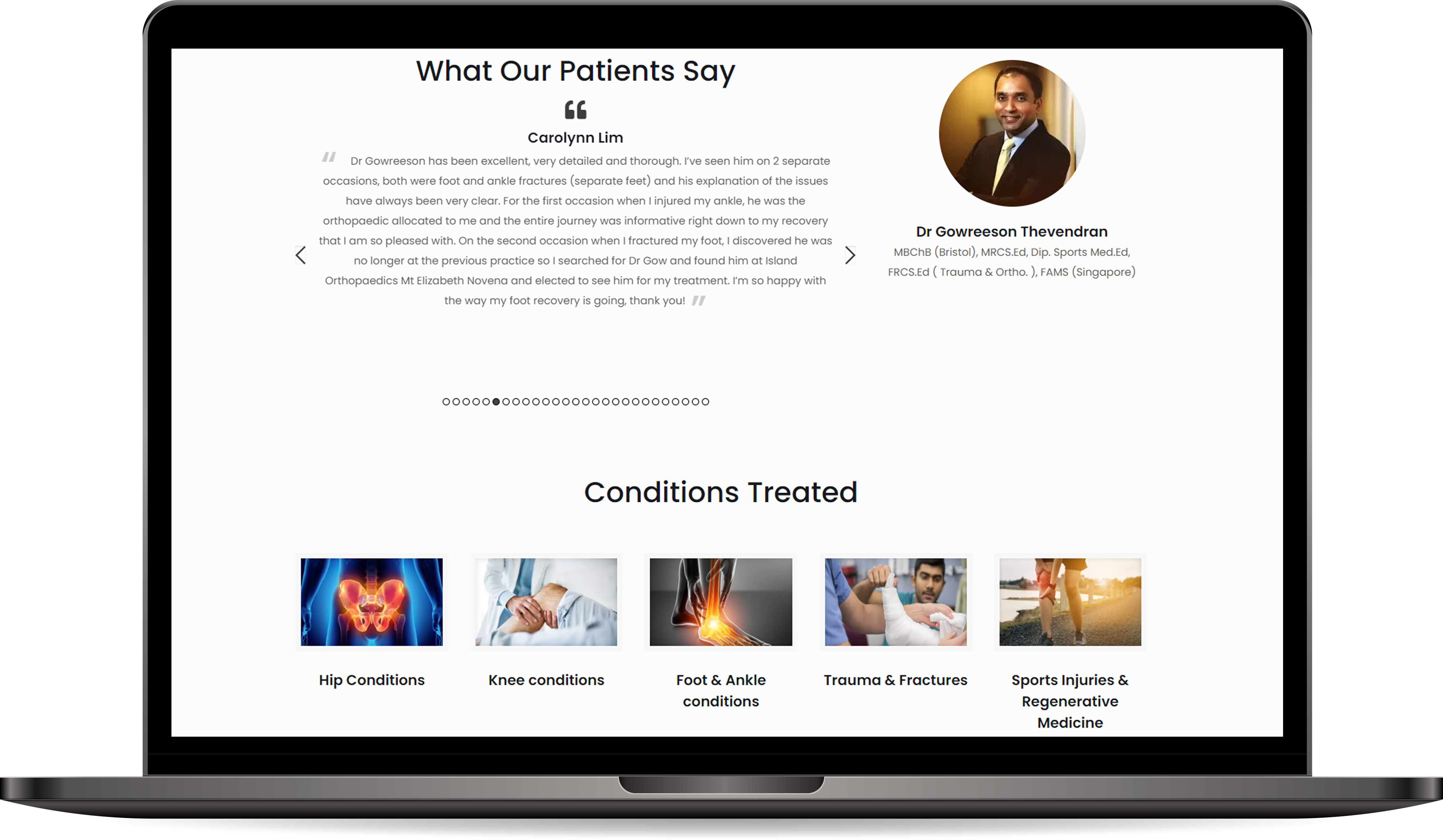 When we launched a new advertising campaign, we had our creative team write copy and rework the landing sites. The new assets were created using paid media best practices, which increased CTR and decreased CPA while also giving Dr. Gowreeson another way to keep his audience and re-engage users who interacted with his ad but did not make a purchase.
Using our algorithm for highly relevant, high-converting landing pages, we update existing pages to improve relevance and conversion rates. The conversion rates on these pages have increased by 35% since their introduction (CVR).
CLIENT'S REVIEW
What The Client Says
"Astha Technology Solutions Private Limited has successfully completed the deliverables and increased organic traffic. The team efficiently manages the workflow, deadlines, and communication over Zoom, email, and phone calls. Moreover, they are impressively approachable and communicative."