Social Media Marketing Company
Social media marketing is the ability to market yourself and get connected successfully in building relationships with your prospective customers on social media websites such as Facebook, Twitter, LinkedIn, Pinterest, and many others. Today, Social media marketing is the rage that is given much more importance than any other form of marketing. Astha Technology develops your brand image in front of your target audience of leading social media websites. Let us build a strong and everlasting relationship with your customers on social media websites!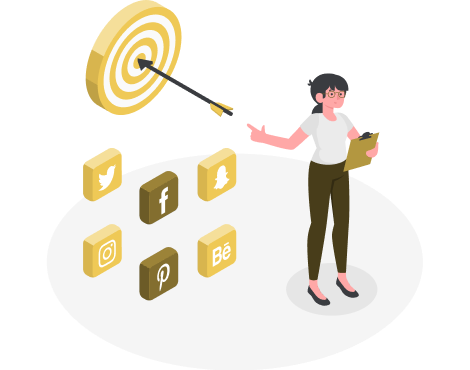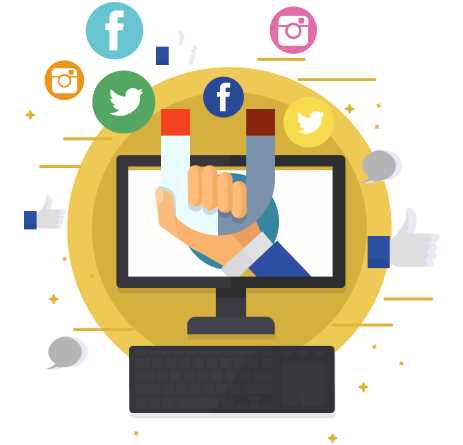 What is Social Media Marketing?
You have designed a wonderful website and started integrating search engine optimization strategies for it. However, today, implementing SEO strategies aren't enough unless you develop a professional identity on leading social media websites. You need to have a strong online presence where you and customers get 2-way interaction to develop a strong business image. Social media marketing is the process of doing all that. From getting targeted likes of your pages to boosting engagement, likes, and discussion of your posts, we help you in becoming the next social media monster. You have a lot of business potential from having your professional website marketed on social media sites. There are many customers that are already on social media sites that you might be unaware of. This is the right time to target and sell your products & services to them.
Having Social media Accounts isn't enough. Use them!
You have accounts on Twitter, Facebook, Pinterest, Google Plus, and other social media websites. Signing up is just the first step. You need to develop a steady list of social media followers for all of your accounts so that you stay connected with people interested in buying your products and services. Big brands such as Pepsi, Coca-Cola, Gucci, Versace, and even small enterprises have started in having a professional social media presence. These brands have realized that having a website isn't enough and the same should be your marketing strategy.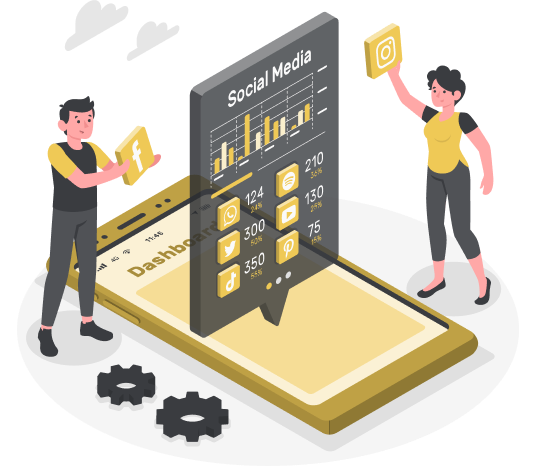 We analyze your Campaigns
We analyze each and every single of your campaign. Whether it is a free or a paid marketing campaign, we perform all actions required to measure your ROI in social media. Here are some of the reasons why Astha Technology is the best in social media marketing services:
Measuring ROI for your business
Getting targeted followers for your pages
Developing custom landing pages for each of your social media accounts
Managing posts and status updates
Managing Paid marketing campaigns on Facebook
Boosting likes and customer engagement on posts and status updates
Big brands have already started shifting their budget from traditional marketing such as TV advertisements to social media marketing. This shift shows hog big brands are concerned about getting connected with people on social media websites. Contact us now for a free social media marketing quote! Let Astha Technology be the voice behind your social media marketing campaigns. Our expert marketers would study your brand. Astha Technology charges competitive rates on social media marketing services so that you don't have to break the bank to get your brand exposed to the world!
GET IN TOUCH
Request Free Consultation